bruno scap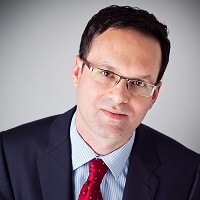 Bruno Scap is one of those rare people who has both the deep understanding of technology and the knowledge to use it effectively to achieve the organization's strategic and tactical business objectives.
Bruno is group leader of the Simons Electron Microscopy Center Computing Group at the New York Structural Biology Center. His team provides and manages the computing infrastructure essential to the collection and analysis of very large volumes of data generated by 9 high-end electron microscopes and a range of supporting instruments.
He consults with corporations and science organizations on technology management, IT strategy, research computing and cybersecurity.
Bruno is an accomplished and business-oriented technology leader with demonstrated expertise in designing and implementing robust cost-effective technology solutions in small and large organizations.
He offers a unique combination of strategic technology vision, business acumen, and tactical leadership, and consistently delivers results and business value with technology and innovation.
Bruno is highly effective in fostering collaboration and relationships across traditional boundaries.
He is focused on long-term business impact of technology projects, including real costs, practical benefits, risks and contingencies.
Bruno is exceptionally skilled at managing teams and developing strategies, policies and processes.
Bruno holds a Bachelor of Science in Computer Science from California State University, and Masters of Science in Technology Management from Columbia University, and Computer Science from Pace University, respectively.